The Tampa Bay Rays are in the midst of a playoff push in a highly contested AL Wild Card race. A starting rotation that looked so promising at the beginning of the season has now become very thin and they will be forced to rely on a lot of "bullpen days" until at least September. Young stud and the big piece of last year's Chris Archer trade, Tyler Glasnow, has been beset by injury all season and now Ace Blake Snell is down with elbow surgery. Neither is expected back until around September.
This raises some questions on whether or not the Rays should rely on 2 traditional starters in Charlie Morton and Yonny Chirinos and continue to stitch together the other 60% of "starts" or – with the trade deadline coming up – shop for another starting pitcher. m Could they pursue a guy like Marcus Stroman from the bottom- feeder Blue Jays?
They should stay put at the deadline because the "bullpen days" have worked out so far. Guys like Ryne Stanek have really embraced their role as an "opener" and "follower." Plus, their two true "starters" have had nice years. Charlie Morton (11-3 2.60 ERA) and Yonny Chirinos (8-5 3.29 ERA) have the lowest and 8th lowest ERA's in the American League. It's a pitching staff that's not bad.
But if the Rays uncharacteristically throw themselves into the Marcus Stroman mix and do score they would have to give a prospect package that will most likely include #1 overall prospect (via MLB.com) SS Wander Franco. In return you get an All Star pitcher for the rest of this season to help stabilize your starting rotation. When they get Tyler Glasnow and Blake Snell back that'll be the deadliest starting rotation in the MLB without a doubt and in my book would make them a World Series contender. A couple problems with the Rays acquiring Stroman is they have no control after this season and with such a low payroll and no flexibility to build around Stroman the interest from his side is likely very little, and Stroman has not pitched in a playoff game in his career but pitched very well for Team USA in the World Baseball Classic.
But with just Morton and Chirinos and the "openers" until September this team can't even make the playoffs with how highly contested the Wild Card race. With the way teams tend to get hot at this time of the season they would need to at least add another relief pitcher and I would say even go for a closer. The Rays have been one of the most intriguing teams with their strategies such as the opener and they implemented a 4 man outfield earlier this season. If the Rays don't make any moves by the deadline and stay put they aren't only not giving themselves the best chance to win ball games but to set the blueprint for the future of the franchise and prove to the leagues that these past 2 seasons haven't been flukes and that they're here to stay.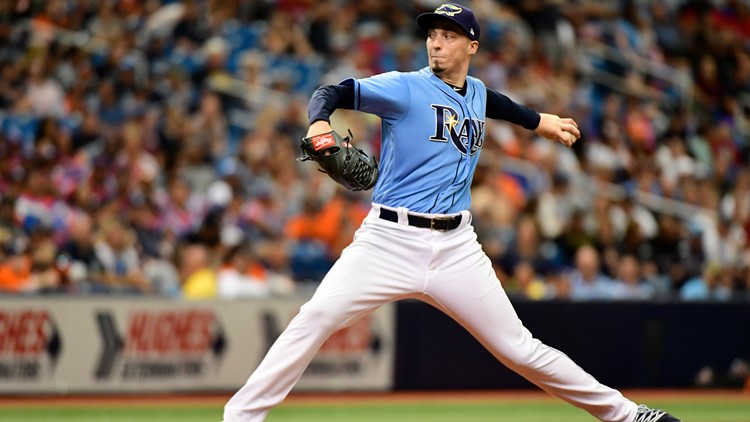 Alex Mesa, 16